Our Cultural Diversity initiatives help to promote and preserve ancient traditions of various origins in local communities. In doing so, Laguna Phuket contributes to uplifting the spiritual well-being of associates, their families, and local community members, to ensure a balance between the influx of western influences brought by tourism and preservation of the local way of life.
Buddhist Lent (Khao Phansa) is also known as the "Rains Retreat" and corresponds to a three-month cycle when the region typically experiences heavy rains and farmers are planting their crops. Monks and novices will stay in the same monastery or temple for the entire three months to meditate and deepening their understanding of Dhamma – the doctrine or teaching of the Buddha.
Laguna Phuket has been committed to celebrating Buddhist Lent for 25 years. This long-established tradition enforces a strong relationship with community members, and continues to raise awareness on cultural preservation among new generations.
The Phuket Vegetarian Festival is an annual event held during the ninth lunar month of the Chinese calendar. Every year, Laguna Phuket donated to local shrines and set up an offering shelter to worship Ma-Song, devotees through whom the gods are said to enter during the annual Phuket Vegetarian Festival. It is believed that the vegetarian festival and its accompanying sacred rituals bestow good fortune upon those who religiously observe this rite. During this time, local residents of Chinese ancestry strictly observe a 9-day vegetarian or vegan diet for the purpose of spiritual purity and merit-making.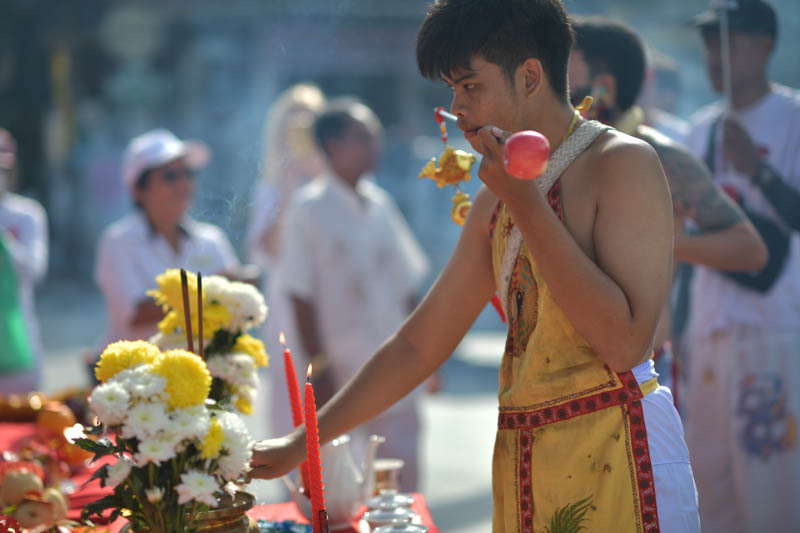 For the community Loy Krathong festival, Laguna Phuket has hosted an event jointly with Chengtalay Municipality for over 17 years. Our annual Loy Krathong festival brings people together on full moon night, we provide great entertainment for everyone to relax around and enjoy. Then in the honorable ways of traditions and peaceful observances we pay respect to the water goddess Pra Mae Khongkha and the water spirits.